Texas Institute of Orthopedic Surgery and Sports Medicine
tiosonline.net
Grapevine – Medical Office Building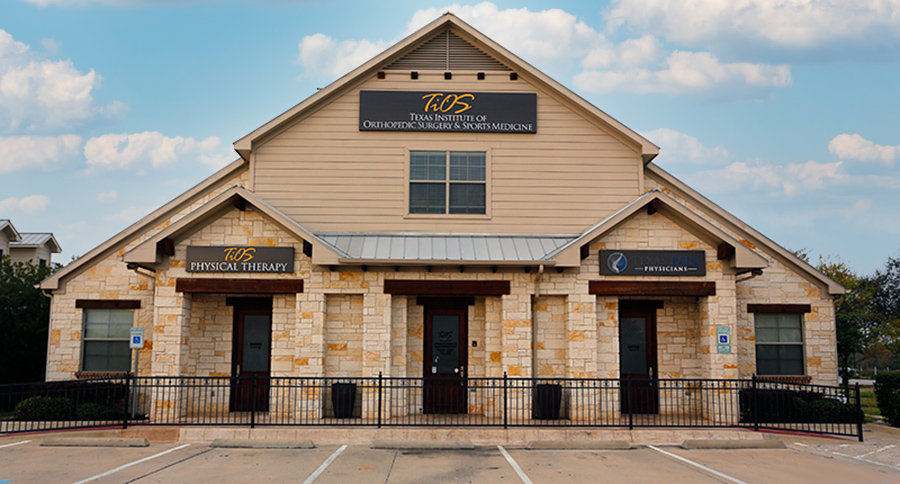 Texas Institute of Orthopedic Surgery and Sports Medicine (TiOS) was established in 2004 and is comprised of two orthopedic surgeons who specialize in sports medicine and arthroscopy.
TiOS had been leasing 3,000 square feet in a non-medical office center, which limited its customer exposure. GTCC and the partnering bank provided financing to build a 7,510 square foot building near Baylor Grapevine Hospital. The new facility will enable them to expand their practice and provide state of the art orthopedic rehabilitation services. The new office will be closer to their referring doctors, which will be beneficial to the growth of their business.
"Greg was very helpful throughout my loan process. He made it easier than I had expected because he helped facilitate everything. When dealing with a government program, you really need someone like Greg who understands all of the paperwork and can help you get through it all."

—Zubin G. Khubchandani, M.D.