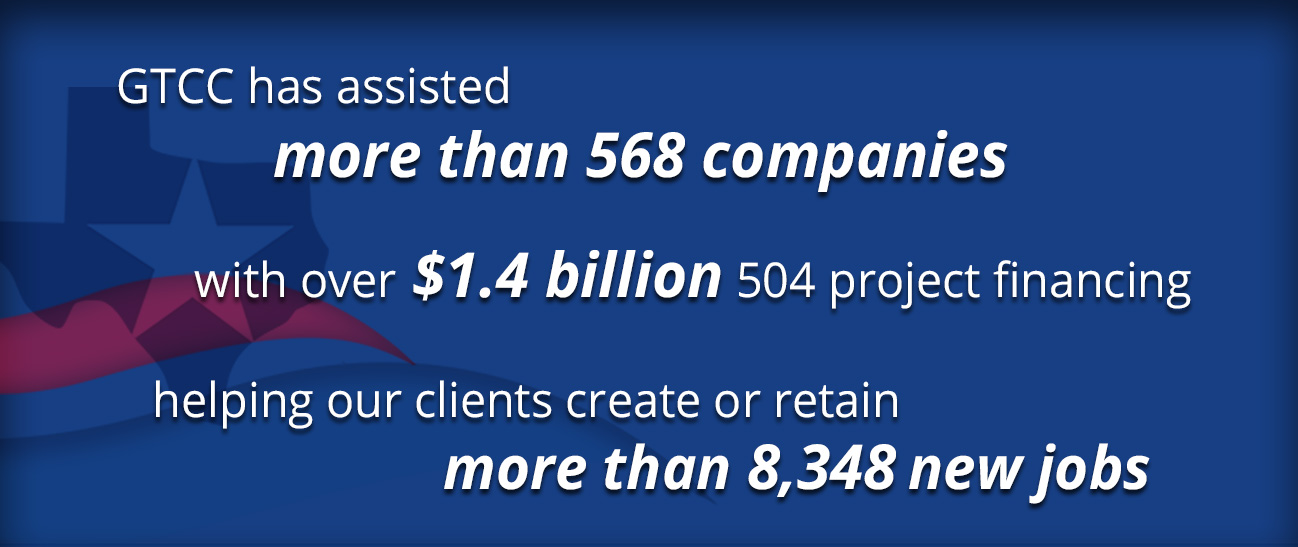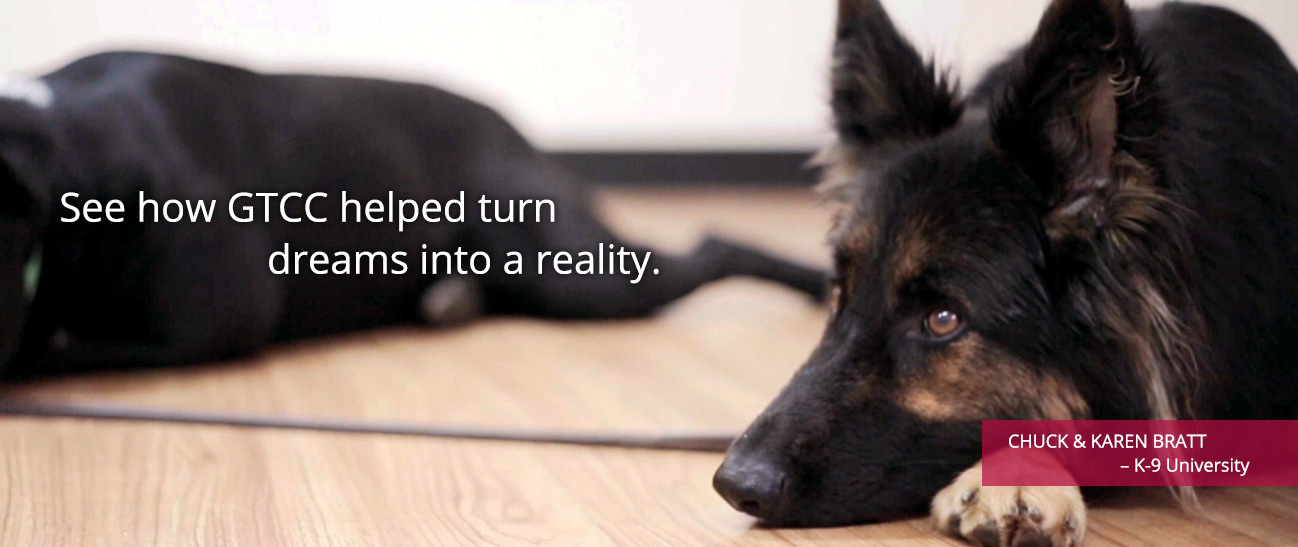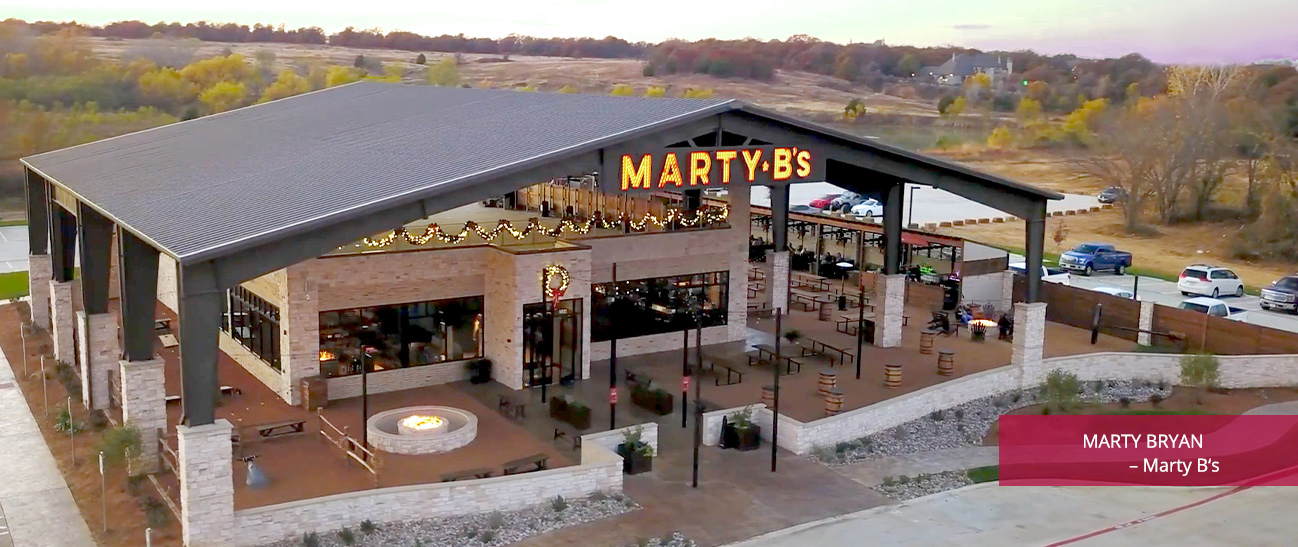 25-yr

6.33%

20-yr

6.34%

10-yr

6.78%
Need help getting started?
Was 85% of original use of proceeds 504 eligible? (verified with Settlement Statement and loan disbursement documents). Existing lender must provide letter they are unwilling, or unable, to modify current terms. May refinance your own 7a loan only if sold into...
With Prime rate increasing again last month, now is a great time to consider the SBA 504 Loan Program for long term, fixed rate financing. Use of proceeds range from equipment purchase, debt refinance, owner occupied building purchase or construction for business...
Greater Texas Capital Corporation funds loans for many types of businesses and projects, including land or building acquisition, construction, renovation, expansion, and equipment. Our loan projects help a variety of businesses including manufacturing plants, restaurants, warehouses, retail stores, funeral homes, day care centers, medical office buildings…